A few pics from the Retro Reunited event held in Huddersfield on 12th & 13th of September 2009.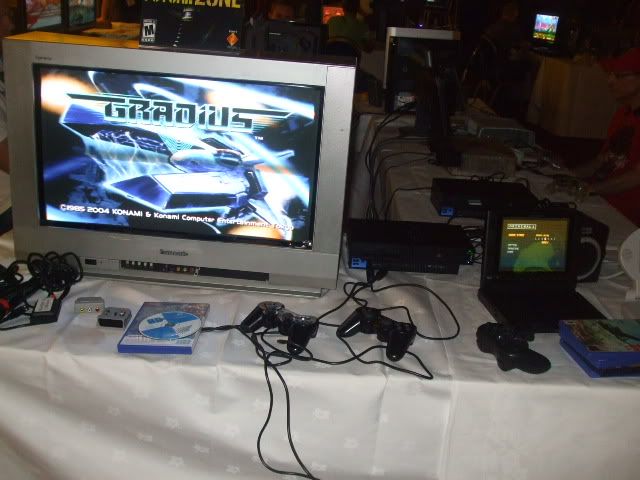 Gradius 5 on PS2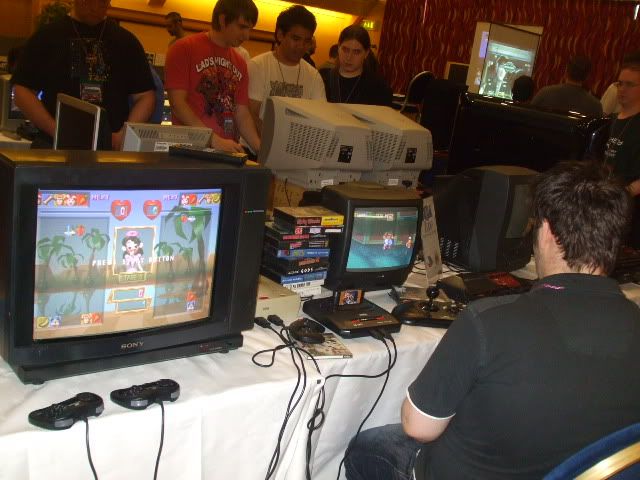 A Japanese puzzle game on the Saturn. I have no idea what it's called but was a lot of fun. the falling blocks contained animal food and you had to match the animals with the right food so they would eat the blocks.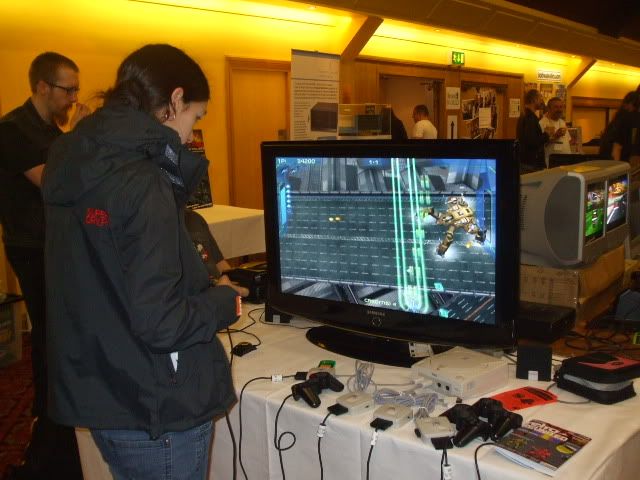 Dreamcast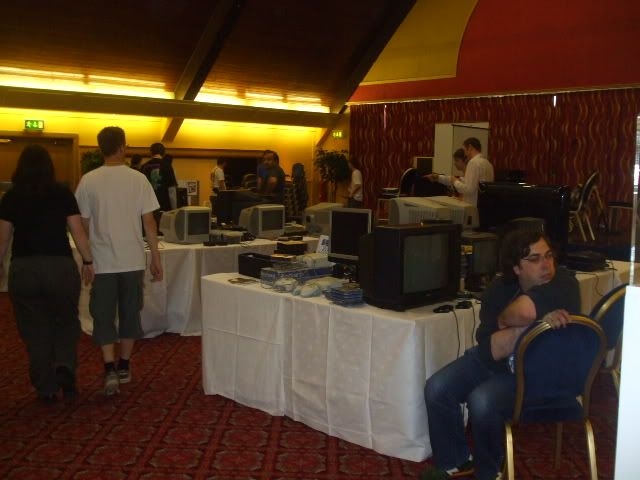 There was a short power cut for all the consoles (thankfully the lights weren't affected)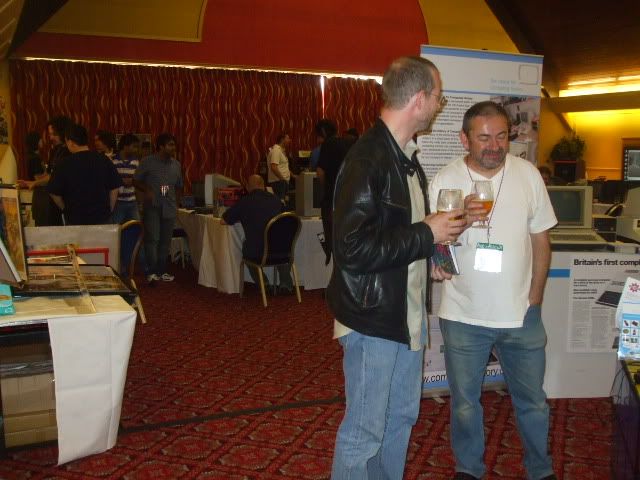 Jon Ritman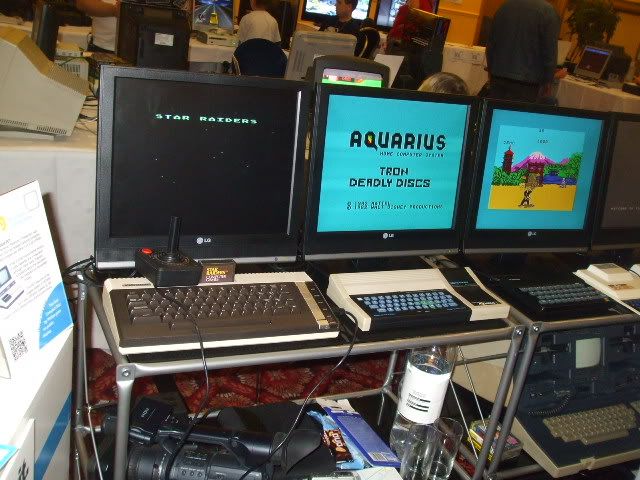 Part of the display by the Retro Computer Museum
Dragon32 and Mega PC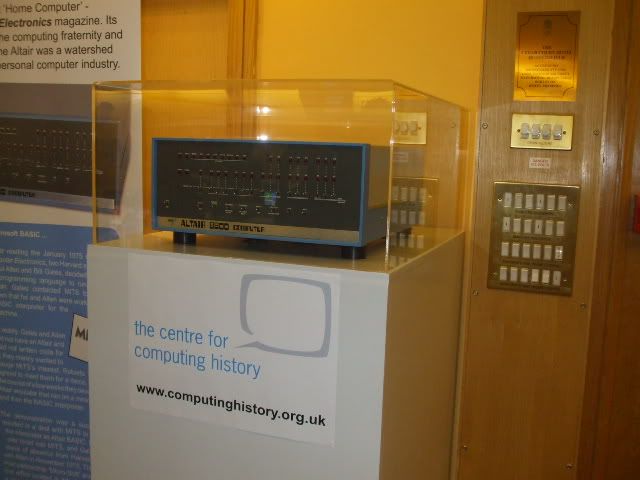 First home computer
Master system 2
Atari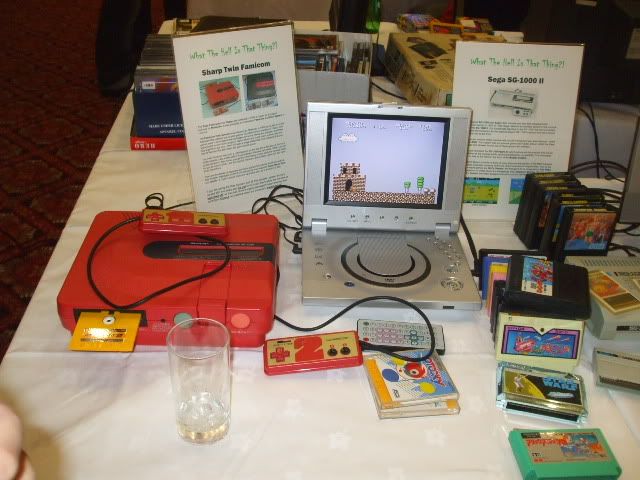 Famicom Twin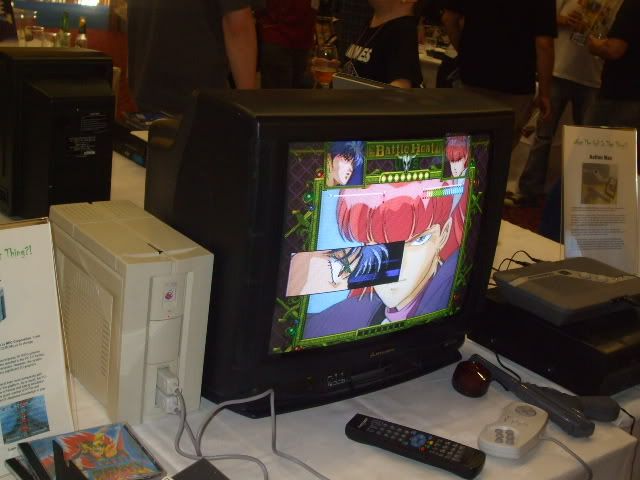 NEC PC-FX
Sega SG 1000 and Nintendo Breakout clone (Japanese)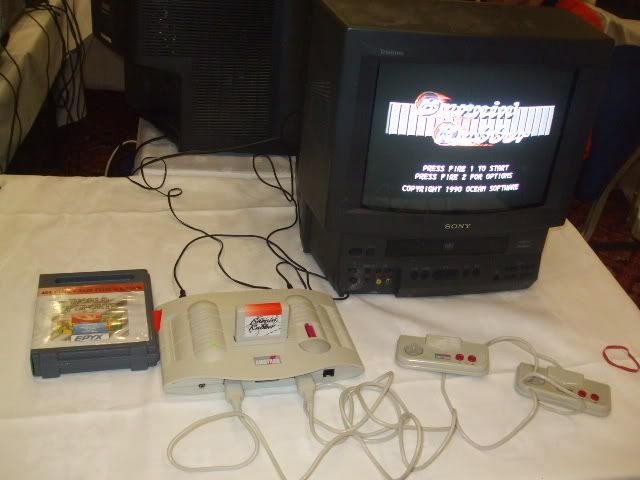 Amstad GX4000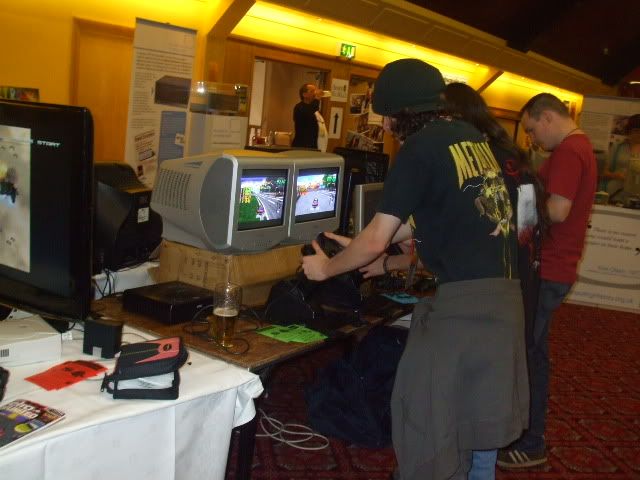 Saturn link-up running Daytona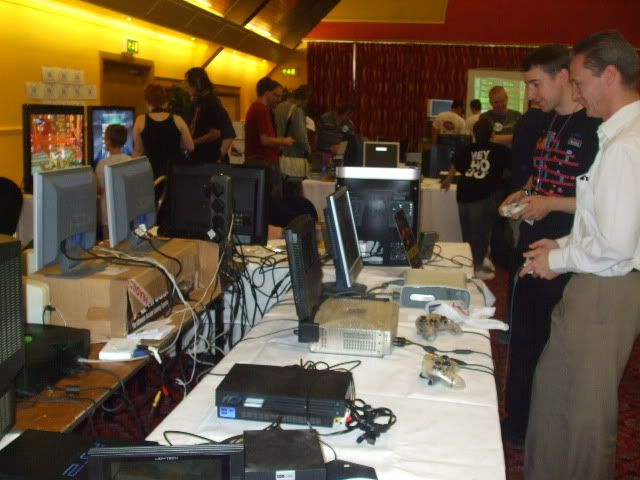 Future Zone
C-16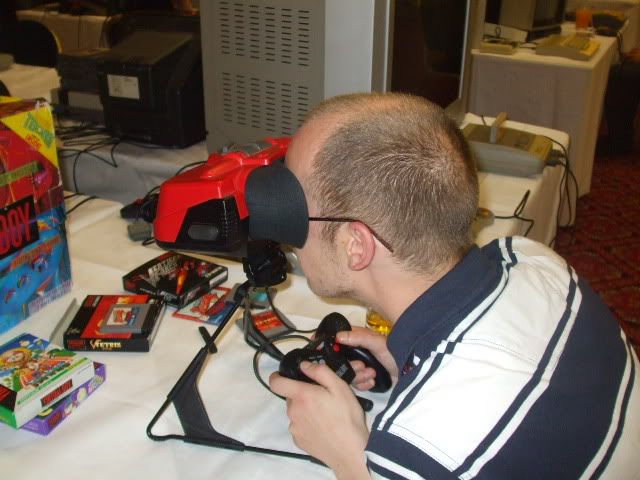 Virtual boy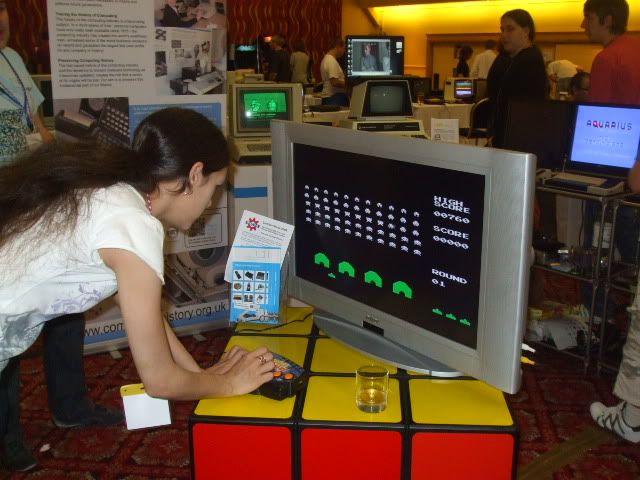 Space Invaders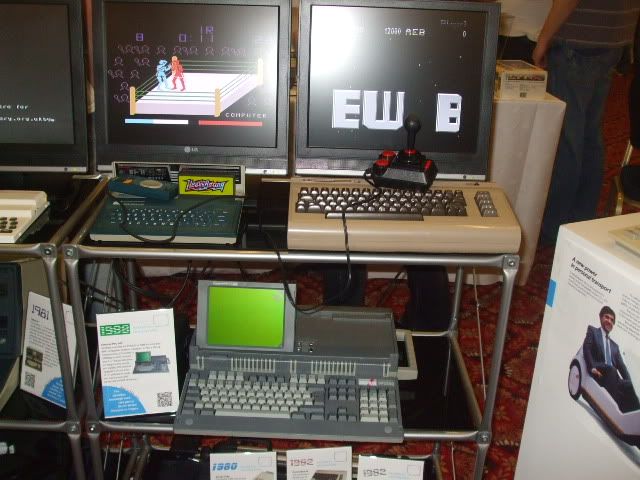 Another pic from the Retro Computer Museum stand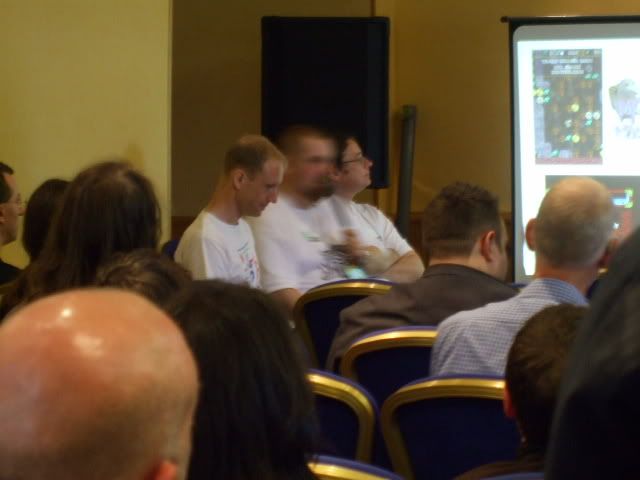 Developer talk in the theater section
Xbox link-up running Outrun 2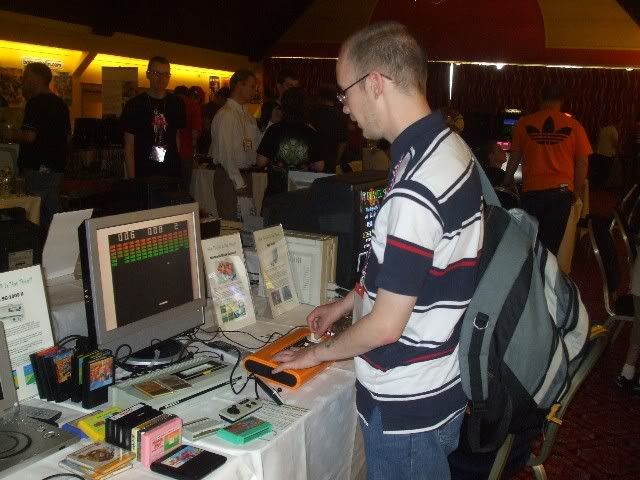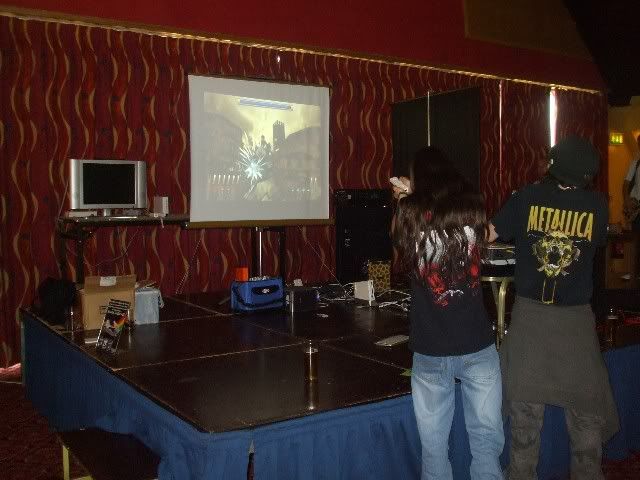 House of the Dead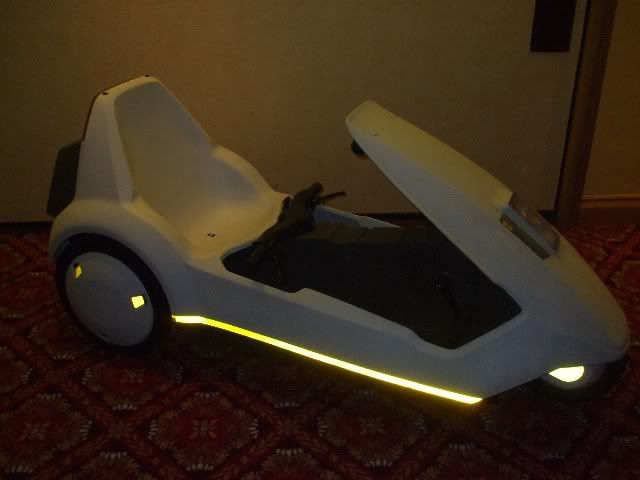 Sinclair C-5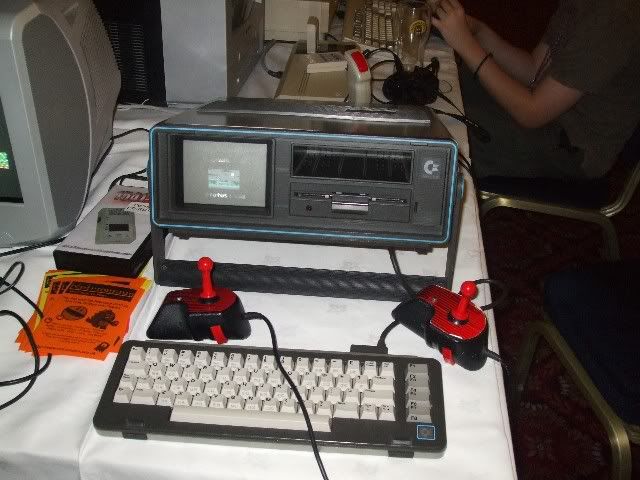 "luggable" C64
C-16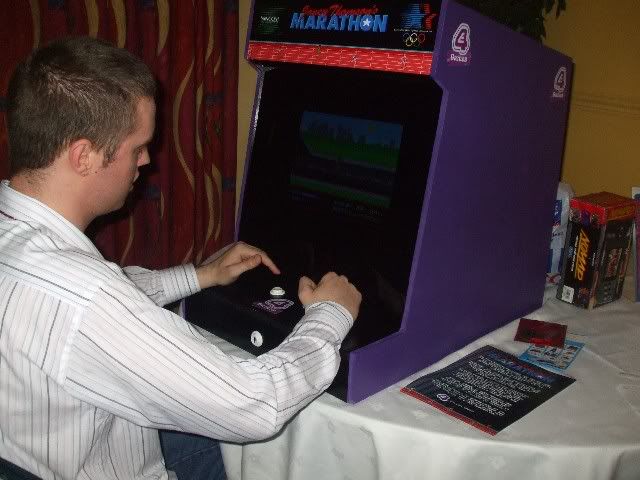 One mile to go in Janey Thomson's Marathon, Almost 3 hours of constant button bashing.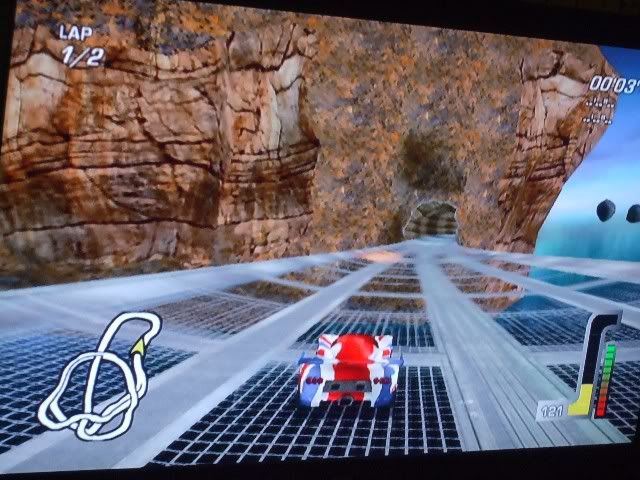 Archer McLean's "SpeedZone"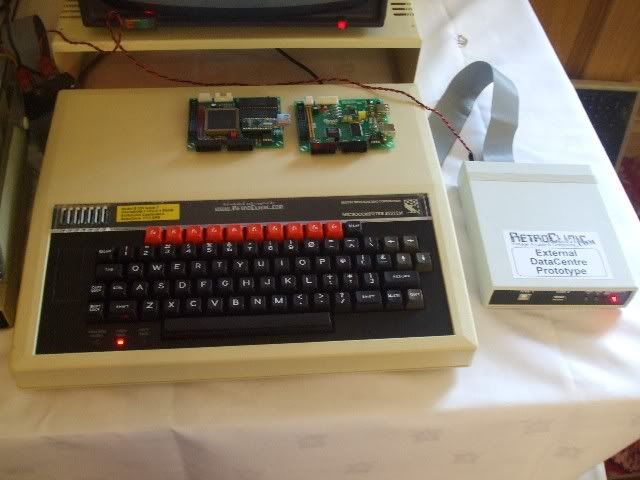 Part of the Acorn World display, I'm not going to pretend i know anything about this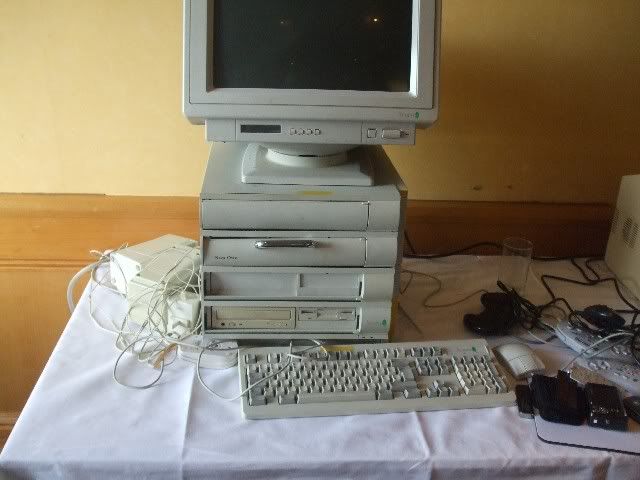 I've no idea what this can do but it looks f**king impresive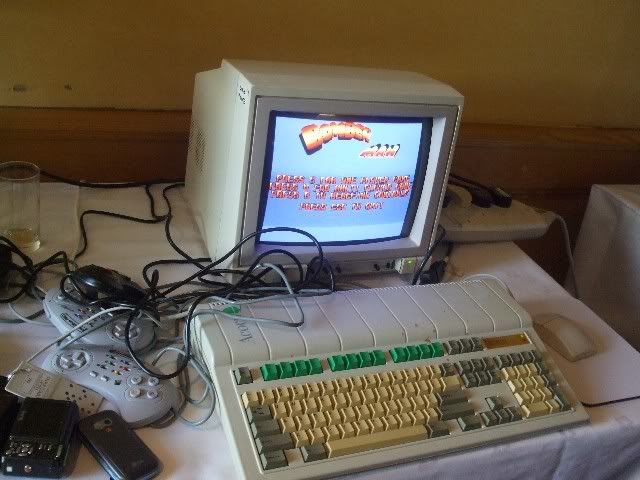 Woudn't be a computer without a version of Bomberman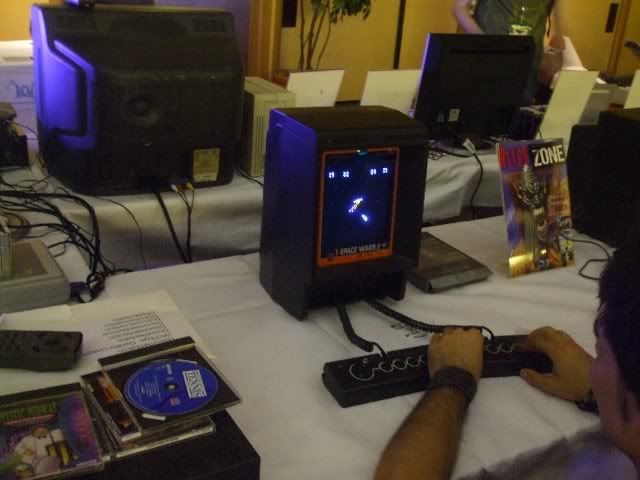 Vectrex
PC in a Snes running Mame.
Rear view of PC snes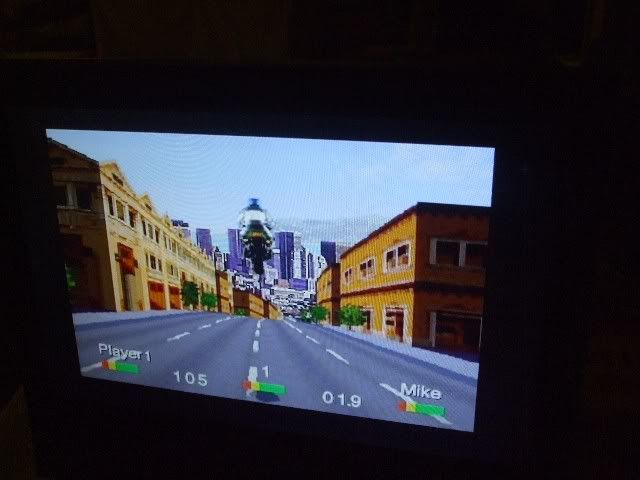 Getting some big air Road Rash style on 3DO.
Well thats your lot for day 1, check back soon to see pics from day 2 and some video's.